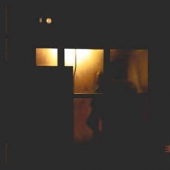 Vasandani Sachal / Collin Romain
Midnight Shelter
Label: Edition Records
Genre: Rock / Pop
Availability
Other Formats
Up close and personal re-workings of classics by outstanding songwriters Bob Dylan, Nick Drake, Lennon/McCartney and others, alongside spellbinding memorable originals.

Recorded in 2020, this music captures a moment in time, one of uncertainty and reflection. Originating from a shared desire to create after months in isolation, it's a powerfully inspiring and deeply authentic album, expressing a want and a need to connect. As Sachal explains: "I met up with my friend and neighbor Romain Collin in the park near my house. After sharing our stories, we agreed we should play – just get together and play. We didn't set out to make a record, but getting together in the studio gave me a chance to work through the anxiety and anger I'd kept inside throughout the spring and summer."

With a warm, compelling sound, 'Midnight Shelter' imaginatively reworks well-loved music by Bob Dylan, Nick Drake, Lennon/McCartney and other outstanding songwriters, alongside spellbinding sensitive originals, uniquely expressed. The healing power of music and collaboration is overwhelmingly evident here.

Romain Collin: "In this time of isolation, being able to spontaneously create music with Sachal was so refreshing. He's such a versatile musician, and putting together a repertoire of songs that we could re-imagine in an intimate way in the studio felt special to us. I hope this music keeps people in good company."

This music is complete in its artistry and freedom. The combination of Sachal's deeply expressive vocals and the pianism and sensitivity of Romain's playing is a perfect union. Each heartfelt breath is palpable, arousing intense feeling, demanding attention and drawing the listener in. These are sounds you wake up with in your head.

These have been particularly trying times for performing musicians, many of whom have lost that avenue of expression alongside their livelihoods. Yet there has not been a time in recent memory in which musical creativity and communication have played such an essential role in revealing the dark and shedding the light on life's uncertainties.

This warm, intimate and honest album serves as a reminder of the anguish that 2020 represented for many, but also looks to the promise and optimism of a brighter future.