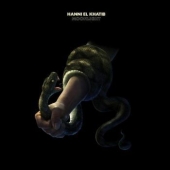 Khatib Hannii El
Moonlight
Label: Innovative Leisure
Genre: Rock / Pop
Availability
LP €22.99

Dispatched within 5-10 working days
Other Formats
On his 2011 debut Will The Guns Come Out, Hanni El Khatib tried something he'd never tried before—making a bedroom-style recording of his stripped brand of rock'n'roll mostly for the sheer joy of making it. For his ferocious 2013 follow-up Head In The Dirt, he tried something new again, enlisting Dan Auerbach as a producer.
But after Head In The Dirt's release and almost a year of relentless touring, Hanni knew he needed to go past 'unpredictable' all the way to 'unprecedented.' He needed isolation, time and the chance to experiment. So after 30 days locked in hand-picked L.A. studio The Lair, the result is the album Moonlight—the rarest and most welcome kind of album, made at that perfect point in life where confidence, experience, and technique unite to help an artist do anything they want.
That's why it starts with a song that sounds like a Mobb Deep beat under a Suicide-style synth drone and ends with an ESG-meets-LCD Soundsystem gone italo-disco song about life and death. That's why it collides crushing crate-digger drumbeats that'd be right at home on a Can LP or an Eddie Bo 45 with bleeding distorto guitar, bent and broken barroom piano and hallucinatory analog flourishes.