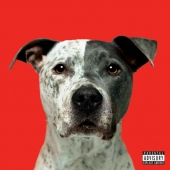 Khatib Hannii El
Flight
Label: Innovative Leisure
Genre: Rock / Pop
Availability
CD Digi / Cardboard €18.99

Dispatched within 5-10 working days
Hanni El Khatib, the definitive purveyor of visceral, blues-wracked, punk-spiked, soul- warped, knife-fight rock n' roll who artfully blends serrated guitars with his love for hiphop, is set to release his fifth album FLIGHT, produced by and recorded with long-time friend Leon Michels (El Michels Affair, Lana Del Rey, Rick Ross, Travis Scott, A$AP Rocky, and Eminem).

From 2010 until 2017, when he released his previous albums, there was the usual cycle that consumes most working musicians: make an album, tour it, return home, rinse and repeat. And with it came the predictable pitfalls that ensnare too many artists - It is a dream until that one night when it isn't any longer, and despite his gratitude for his fans, El Khatib found himself wracked by depression and anxiety. It became readily apparent that if he didn't make drastic changes to his lifestyle, there might not be a life to speak of. So he quit drinking, stopped touring, and took an indefinite hiatus from the studio. But eventually, the desire to create songs slowly returned.

What would eventually become El Khatib's fifth studio album, the virtuosic but characteristically raw FLIGHT, began as spontaneous experimentation. The finished result is a rollicking sampledelic opus that recalls the beautiful chaos that the Dust Brothers created on Paul's Boutique and Odelay. It's the type of thing that Dilla and Madlib would've created if they had come up on The Cramps.