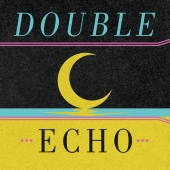 Double Echo
C
Label: Fabrika Records
Genre: Electro / Electro-Rock
Availability
LP + MP3 COUPON €19.99

In Stock
First limited Edition on YELLOW Vinyl of strictly 500, hand-numbered copies!
Double Echo began in 2012 as a studio collaboration between producers Chris Luna (San Diego, California) and Ash Lerczak (Liverpool, UK) that set out to re-mystify the forgotten practices of
post-punk and primitive soundtrack electronica in the guise of a lost band from 1982 whose demo tape 4AD never got around to listening to.

Their first release, the "Black Morning" EP, invited listeners to "dream of another world" of floating Casio keyboards and Sad Lovers And Giants guitars, demonstrating that their commitment to eighties authenticity went deeper than merely an aesthetic gimmick and found.Double Echo a cult following on the worldwide net!