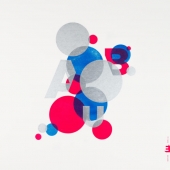 Aub
Aub
Label: Edition Records
Genre: Jazz / Avant Garde
Availability
CD Digi / Cardboard €16.99

In Stock
AuB (pronounced ORB) is the self-titled debut album from the London based quartet masterminded by saxophonists Tom Barford and Alex Hitchcock.

Barford and Hitchcock are united by a fierce desire to make music together, to stand up and make a statement about what defines them as young and creative musicians.

This is an album driven by innovation and collaboration, as Hitchcock explains: "We tried from the start to find a radically new, ambitious approach to the quartet and a unique identity, playing to and combining both our strengths". AuB takes the fiery potential of the two-sax front line and elevates the sound with the added depth of synths.

Think, Phronesis meets Polar Bear. This is music that is uncompromising and progressive, propelled by a powerful sense of purpose and collaboration.