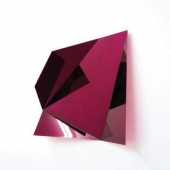 Hyetal
Youth & Power
Label: Other / Other Recordings
Genre: Electronica / Ambient / Experimental
Coming together over three years since his critically acclaimed last album, Hyetal completes his transformation from off-kilter dance music producer to futurist pop visionary on Youth & Power. "Previously my approach to writing music was very rooted in escapism," says David Corney aka Hyetal. "I began experiencing a sense of detachment in my life which led me to question how healthy this approach was. I wanted music to help me feel connected again." Wrenching his music free from the 'confines of computer grids' and pushing melody to the forefront, Youth & Power's texturally rich, psychedelic palette is littered with live played synths, electric guitars, drum machines, processed noise and "some under-loved 70s home keyboards" recorded at Hyetal's South London home studio.
"I'd describe it as experimental pop music," says Hyetal. "the sound is in part a return to music I was listening to as a kid, more song- and instrument-based." Youth & Power is Hyetal's debut as a vocalist, also scrapping samples in favour of live instrumentation and hook-laden songwriting laced with myriad influences. "I took some time out to teach myself how to sing using an app on my phone. At first I found my vocals worked best for me when there was some distance from the natural sound of my voice so everything was abstracted through a few different processes." he explains, "As I became more comfortable singing I decided I wanted to contrast this approach and use some natural sounding vocals that embraced the imperfections". The album strikes a balance between robotic Kraftwerkian simplicity and soulful organic pop, contrasting the various pitch-shifting and abstracting vocal effects with sharply concise lyrics. Semblances of Hyetal's origins in Bristol's early dubstep movement are still present too, deep inside the album's meticulous rhythm beds. Elsewhere chiming retro keyboard notes and drum machine beats at times recall the likes of Yellow Magic Orchestra contrasting against waves of guitars and noise which bring to mind the influence of Bauhaus and other post punk experimentalists.
Written as a form of catharsis for Hyetal in his search to return his music from detachment, Youth & Power seeps a sense of hope. "I found from a distance the most immediate workings of humanity can appear extremely brutal", says Hyetal, "but when looking through this lens you miss the beauty that happens in the moment."
Bio
David Corney's Hyetal project began after moving from Southampton to Bristol in 2003, releasing on the fringes of the city's underground dance music scene from 2009-2012. In 2011 Hyetal released his debut album, Broadcast via Black Acre to critical acclaim, and 2013 saw the release of Modern Worship via True Panther label. Youth & Power is Corney's first release on his own label Other/other via Multiverse (Subtext/ Arc Light editions).