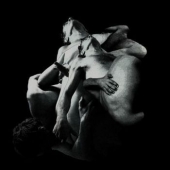 Vessel
Punish, Honey
Label: Tri Angle
Genre: Electronica / Ambient / Experimental
Availability
CD Digi / Cardboard €17.99

Dispatched within 5-10 working days
'Punish, Honey', the follow up to Vessel's critically acclaimed debut album 'Order Of Noise', finds the always unpredictable Bristol-based producer continuing to challenge himself and listeners alike.
Wishing to move away from working with archetypal electronic sounds, with 'Punish, Honey' Vessel sought to create something that felt more organic, even if the sounds themselves didn't always feel inherently organic. That lessening interest in electronic sounds was concurrent with a burgeoning interest in natural sounds, in particular how the physical body has a direct effect on the nature of the sound, whether it be harsh or pure, messy, violent, seductive, or strange.
Using sheets of metal as percussion, sawing up bikes to make flutes and creating harmonic guitars all by his own hand, Vessel created his own set of crude instrumentation exclusively for this record.
Combined with an interest in notions of national identity - Vessel asking himself the question "What does 'Englishness' in music really mean?" - 'Punish, Honey' is an uncompromising and dizzying experience. Traversing the queasy glam stomp of 'Red Sex', the chugging, cinematic soundscapes of 'Anima' and the medieval industrial tones of 'Euoi', 'Punish, Honey' is the by product of an artist striving to create his own unique lane.