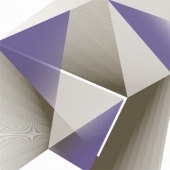 Good Luck Mr. Gorsky
Good Luck Mr. Gorsky
Label: Granny
Genre: Electronica / Ambient / Experimental
Good Luck mr. Gorsky is a Trio formed in 2004 in Thessaloniki, Greece, by Savvas Metaxas, Spiros Emmanouilidis and Thanasis Papadopoulos They are experimenting with a variety of instruments and musical genres to build their own sound. Their music focuses on electronic compositions, using both physical and electronic sound sources. Field recordings, analog synthesizers, prepared piano and trumpet are currently used for creating their compositions.
In this album the trio took a series of improvised sets as a canvas, for creating a more structured composition. This effort was presented in a series of live performances and captured at its best on June 2011, at Bios Cinematheque, Athens. Along with the trio perfmormed video artist Andreas Karaoulanis (bestbefore). No edits were made to the recording.
Mastered and cut by Rashad Becker at Dubplates & Mastering in Berlin.
Comes in a PVC bag with a printed sleeve.
Artwork by opora.
Limited to 300 copies.
Οι Good Luck Mr. Gorsky σχηματίστηκαν στη Θεσσαλονίκη το 2004 και αποτελούνται από τους Σάββα Μεταξά (Inverz), Σπύρο Εμμανουηλίδη και Θανάση Παπαδόπουλο (Hana). Η μουσική τους επικεντρώνεται σε ηλεκτρονικές συνθέσεις, χρησιμοποιώντας τόσο φυσικά όσο και ηλεκτρονικά μέσα. Ηχογραφήσεις πεδίου, αναλογικά συνθεσάιζερ, πιάνο και τρομπέτα είναι οι ηχητικές πηγές που χρησιμοποιούν τελευταία για τη δημιουργία των συνθέσεών τους.
Για την κυκλοφορία αυτή το τρίο χρησιμοποίησε ως βάση μια σειρά από αυτοσχεδιασμούς με σκοπό τη δημιουργία μιας περισσότερο δομημένης σύνθεσης. Η προσπάθεια αυτή παρουσιάστηκε σε μια σειρά από εμφανίσεις και καταγράφηκε τον Ιούνιο του 2011 στο
Bios CInematheque
στην Αθήνα, όπου το τρίο συνόδευσε ο
Ανδρέας Καραουλάνης
(
bestbefore
) με video animation. Η ηχογράφηση παραδόθηκε χωρίς επιπλέον επεμβάσεις στα χέρια του
Rashad Becker
, ο οποίος ανέλαβε τη διαδικασία του mastering και την κοπή του βινυλίου στο Βερολίνο (
Dubplates&Mastering
).
Η γραφιστική σχεδίαση πραγματοποιήθηκε από την opora.