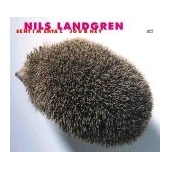 Landgren Nils
Sentimental Journey
Label: Act
Genre: Jazz / Avant Garde
Availability
LP x2 +MP3 COUPON €38.99

In Stock
Nils Landgren Sings Ballads

Diana Krall, Jane Monheit, Dee Dee Bridgewater, and Natalie Cole - these are the stars that have caused a worldwide furore with their full-blown movement back to the "standards". It comes as no surprise that the interpretation of the well-known ballads that make up a large portion of "The Great American Songbook" has always been considered one of the highest disciplines in jazz.

First time on vinyl.