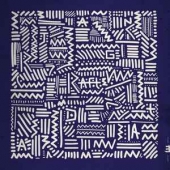 Laginha Mario
Jangada
Label: Edition Records
Genre: Jazz / Avant Garde
Availability
CD Digi / Cardboard €18.99

In Stock
Mário's music inhabits a space between the two worlds of jazz and music from the African continent, which has had a profound effect on his writing and shaped his music both rhythmically and sonically. Classical music has also played a significant role in his approach to the piano with a wonderful floating poise and Chopin-like elegance to his playing.



Jangada, meaning raft, originates from the idea of 'picking up pieces of driftwood and binding them together to form a whole.' It's a beautiful metaphor that describes the organic collation of influences that are channelled into the music. Consisting of eleven original compositions by Mario, the album is harmonically rich with a delicate warmth. There's also something very exploratory and searching, a sense of adventure and impulsive restlessness.



Jangada is the album that will open up new ears and hearts to Mario's music and set him on a course to become one of the most legendary European musicians of his generation.