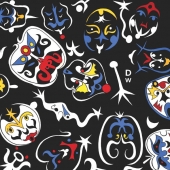 Wareham Dean
I Have Nothing To Say To The Mayor Of L. A.
Label: Double Feature Records
Genre: Rock / Pop
Dean Wareham (Galaxie 500, Luna) returns with his first new songs in seven years, a politically-minded collection of indie guitar beauty. Produced by Jason Quever (Beach House, Cass McCombs). Eight songs by Wareham, plus covers of "Duchess" by Scott Walker and "Under Skys" by obscure Massachusetts late-60s band Lazy Smoke.