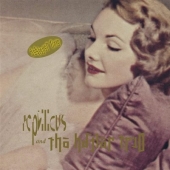 Reptilicus & The Hafler Trio
Designer Time
Label: Artoffact
Genre: Industrial / Post Industrial / Experimental
Availability
LP €25.99

Dispatched within 5-10 working days
The first-ever vinyl reissue of this epic collaboration between industrial experimentalists from Iceland REPTILICUS and legendary THE HAFLER TRIO (Andrew McKenzie), then also based in Iceland.

"Designer Time" was originally released 1994 on Staalplaat as a limited CD-only release.

This new version is coming in completely remastered sound quality and has been pressed on WHITE Vinyl.