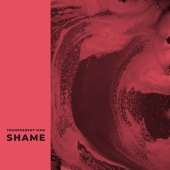 Transparent Man
Shame
Label: Logarithm
Genre: Rock / Pop
It's a shame...
We let others decide our future,
We are afraid of expressing our feelings,
We don't act when we want to.

This is a call for all of you that have a problem saying your "First No". Those that are afraid of being in love and asking yourself "Who was that girl in my dream?", who live a life full of agony. "My good man", "I Don´t know" many things about you, but I know how painful it is, "So" you have to act.