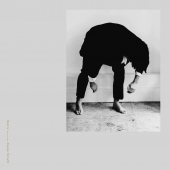 Forsyth Keeley
Debris
Label: Leaf
Genre: Rock / Pop
Availability
LP + MP3 COUPON €21.99

Dispatched within 5-10 working days
Other Formats
The songs comprising Keeley Forsyth's debut, are, she states simply, "like blocks of metal that drop from the sky". Minimal arrangements place that elemental voice front and centre. Nerves are quietly frayed over its running time; an intimate document of personal change, we're held in limbo until the final note is left to ring. Debris explores the darker corners of domestic life, balancing the need to create with the responsibilities that come with a family, a partner and a career. Seismic ruptures behind closed doors. "There was a lot going on in my life that was heavy and hard," she adds. "Songs were made under that moment."

Born and raised in Oldham in the north-west of England, Forsyth first made her name as an actor. Her enigmatic voice is so indelible even she is sometimes provoked to refer to it as a third person, like the characters she's inhabited as an actor, this time populating songs sharing tales of the high and low tides, of freedom and entrapment, and of hard-won triumphs. "They've been in my mind for a while," she concludes. "I have sung them to my children, and at home alone, and making this album has been an opportunity for me to discover the voice and being who sings these songs. It has changed me, and will continue to. I recognise my life again."

With sparse arrangements by pianist and composer Matthew Bourne and producer Sam Hobbs, Keeley Forsyth's music is centred around a singular, emotionally raw and magnetic vocal delivery.