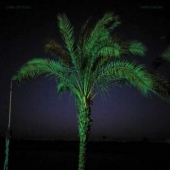 Land Of Kush
Sand Enigma
Label: Constellation
Genre: Post Rock / Avant Rock
Availability
CD Digi / Cardboard €14.49

Dispatched within 5-10 working days
First album in 6 years from the acclaimed Arabic/Psychedelic avant-garde big band.
Recorded/produced by Radwan Moumneh (Jerusalem In My Heart, Suuns, Matana Roberts) and with featured guest Nadah El Shazly.

Renowned Montreal / Cairo composer Sam Shalabi returns with his exhilarating and utterly genre-bending big band Land Of Kush. The trenchantly-titled Sand Enigma bristles with defiant exuberance, restless creative energy, and electrifying cross-cultural expression - the band's most accomplished, acute and accessible album to date (though don't expect 'easy listening' from this boundary-pushing hydra-headed entity). Sand Enigma is a wildly diverse and hugely compelling tour de force of modern composition that pulses with emotion and experimentation, blending avant-garde, psychedelic, Middle Eastern, out-jazz, electronic, and improv/free music tropes to stunning effect. The 75-minute opus captures a band on fire, flowing through composed set-pieces, improvisational turns, harmolodic gestural and textural interplay, bursts of fervent groove, and fearless, feral experimentation. While the bounty of heavy-hitting instrumental players are too numerous to call out here, Sand Enigma notably features two new Land Of Kush collaborators, both of them leading lights of Cairo's burgeoning avant-electronic scene: Nadah El Shazly and Maurice Louca. As Alan Bishop of Sublime Frequencies raves: "Shalabi raises the bar for modern psychedelic music with Land Of Kush, weaving a seamless montage of styles in a transcendent way that is rarely, if ever, achieved." As with previous works, the music on Sand Enigma shifts between instrumentals and vocal-led pieces, with various singers taking the lead on different songs including long-standing Kush members Elizabeth Anka Vajagic, Katie Moore, Elizabeth Lima and the newly drafted Tokyo-toMontréal émigré Maya Kuroki. Sand Enigma notably features two new international collaborators and leading lights of Cairo's burgeoning avant-electronic scene: Nadah El Shazly (vocals) and Maurice Louca (keys/synths).

RIYL: Ahmed Adaweya, Sun Ra, Art Ensemble Of Chicago, Ornette Coleman, Nadah El Shazly, Jerusalem In My Heart, Elder Ones.