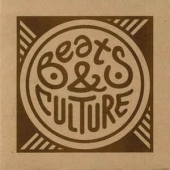 Jungle Fire / Palov & A. Angelides
Snake Pit ( Stove Mix) / Lokums And Matches
Label: Melting Records
Genre: Freestyle / Nu Jazz / Funk / Afro
The second edition of Beats & Culture's exclusive 7" series is all about transparent orange. That's the color of the vinyl, and the music itself has a warm glow, almost like an African sunset. This is the sound of exotic mixtures, afrobeat and Latin styles intertwining; dubby vibes mingling with funk, and even evidence of a Turkish influ- ence. The two sides of this 7" travel far and wide.
Los Angeles combo Jungle Fire — a Gilles Peterson favorite — deliver "Snake Pit (Stove Mix)" on the A-side, intro'ing with an introspective dub feel, as plaintive horns and a tuneful flute carry the melody. The song explores Latin elements as the percussion gets intricate and the guitars get twangy. This one grooves and moves in a deliberate manner.
Veteran Athens-based producer Palov (Cast-a-Blast, Palov & Mishkin) is on the flip side, collaborating with his friend Angelos Angelides on the evocative "Lokums and Matches." It's a boom-bap flavored funk track that features exquisite guitar played in Turkish-afro style. It's truly original sound, tailor-made for global b-boys to strut their stu on the magic carpet. On numara!