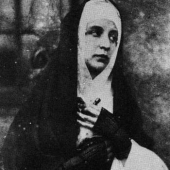 Body & Thou
Released From Love / You, Whom I Have Always Hated
Label: Thrill Jockey
Genre: Industrial / Post Industrial / Experimental
Availability
LP x2 +MP3 COUPON €26.49

Dispatched within 5-10 working days

Both collaborative albums from The Body and Thou are finally available together on vinyl for the first time.

Featuring brand new and expanded artwork, 'Released From Love' and 'You, Whom I Have Always Hated' are presented in a gatefold jacket with flooded black pockets, black paper inner sleeves, a deluxe 12 page 11" x 11" booklet and a download card of all tracks.

In keeping with Thou's tradition of 90s worship and The Body's knack for ingenuity, the release includes versions of 'Terrible Lie' by Nine Inch Nails and 'Coward' by Vic Chesnutt. The remainder was written collaboratively in Baton Rouge, Louisiana and then further refined on their 2014 tour together.