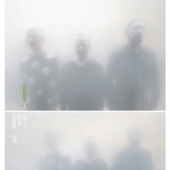 Radian
On Dark Silent Off
Label: Thrill Jockey
Genre: Electronica / Ambient / Experimental
Availability
CD Digi / Cardboard €15.99

Dispatched within 5-10 working days
Radian are Martin Brandlmayr (drums, electronics), John Norman (bass) and Martin Siewert (guitars, electronics).
Martin Siewert joined the band 2011 and 'On Dark Silent Off' is the first release with the new line up and first full release since 2009's 'Chimeric'. The title of the album is a nod to Ad Reinhardt, whose art and theory has been influential on the trio.
Brandlmayr has performed and recorded with Otomo Yoshihide, John Tilbury, Christian Fennesz, David Sylvian. He currently plays as duo with ErikM called Ecotone and has performed with and released several albums as part of Polwechsel and Trapist (with Martin Siewert and Joe Williamson).
Siewert is also in Trapist (Brandlmayr and Joe Williamson), the Trio Fake The Facts (with Mats Gustafsson and dieb13) and with quartet The Peeled Eye (Steve Heather, Boris Hauf and Christian Weber), recently playing and performing with Uli Fussenegger (Klangforum Wien), Ernesto Molinari and Jorge Sanchez-Chiong. In April 2016 he released a duo record with pianist / composer Katharina Klement ('Hoverload') and in July 2016 will release 'Also', a duo with drummer Katharina Ernst.
Norman plays guitar and sings in Snoww Crystal.
Radian likes to deal with sound that could be seen as by-products of a musical process and incorporate them into its pieces - the sound of a cable entering the socket of a guitar, the sound of a switch, hums, sound of the fingers tapping on the string of a bass or the sound of the hand gliding between two chords of a guitar. These sounds are not deleted or hidden, they are often transformed into central elements of the pieces.
CD version in 4 panel mini-LP style gatefold package. LP pressed on virgin vinyl with free download coupon. Initial copies pressed on clear vinyl.