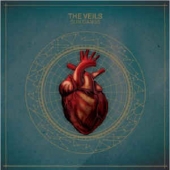 Veils
Sun Gangs
Label: Music On Vinyl
Genre: Rock / Pop
Availability
LP 180gr Audiophile €20.99

In Stock
The Veils are a London-based indie/alternative band. The band's heartbeat is that of Finn Andrews, a globetrotting goth troubadour from a rock 'n roll lineage (he is the spawn of XTC's Barry). Head of Rough Trade Records Geoff Travis has referred to Finn as "a young but maturing real artist in the vein of Nick Cave and David Bowie".
Sun Gangs is the third album by The Veils, released on 6 April 2009. The full-length album from this emotionally charged rock outfit finds frontman Finn Andrews fully realizing the expressive power of his voice.
Finn Andrews has described it as 'a very modern mixture of prayers, love letters and personal record keeping'. Sun Gangs was produced by Graham Sutton, with the exception of the opening track "Sit Down by the Fire", produced by Bernard Butler. No official singles were released to promote the album though 1-track promos of "Three Sisters" and "The Letter" were sent out to radio stations before release.


180 gram audiophile vinyl


Printed innersleeve


Limited edition of 1.000 individually numbered copies pressed on coloured (transparent green, solid white and a touch of black mixed) vinyl