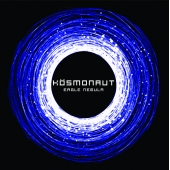 Kosmonaut
Eagle Nebula
Label: Kinetik
Genre: Electronica / Ambient / Experimental
Availability
TAPE €6.49

Dispatched within 1-4 working days
Kösmonaut is Patrick R. Pärk from Denver, USA.
With previous offerings hosted on Deep Distance, These Are Not Records, Jozik, and now KinetiK,
Eagle Nebula is the first official Kösmonaut release in almost four years.
A fusion between Progressive electronic, proto-techno, Berlin School, and dance, Eagle Nebula is an ever evolving motorik voyage.