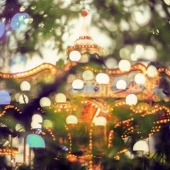 Hammock
Everything And Nothing
Label: Hammock Music
Genre: Electronica / Ambient / Experimental
Availability
CD Digi / Cardboard €17.99

Dispatched within 5-10 working days
Hammock returns with Everything and Nothing, the Nashville duo's first full-length album since 2013's critically-acclaimed Oblivion Hymns. With Everything and Nothing, Hammock has entered oblivion - a place of personal struggle, doubt, and change - and come out the other side; hopeful.
The experience is meticulously woven into each song, shared with listeners through intricate melodies, punchy beats, and solemn vocals.
In some ways, Everything and Nothing is the spiritual successor to the band's 2006 breakout album Raising Your Voice... Trying to Stop an Echo. It recalls the same mastery of sound and storytelling, destined to spark every listener's imagination.