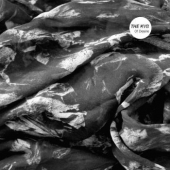 Kvb
Of Desire
Label: Invada
Genre: Rock / Pop
Availability
CD Digi / Cardboard €16.99

Dispatched within 5-10 working days
• 'Of Desire' is The KVB's most fully formed record to date, taking in influences such as Death In Vegas, Scott Walker and Roxy Music to create something that is at once familiar and yet inventive and original.
• Steeped in musical history, 'Of Desire' is an album that hums with devotion and captures a band ready to emerge from the underground and embrace an ever-growing audience.
• This will be The KVB's second album on Geoff Barrow's Invada Records label, home to similarly experimental artists such as Anika, College and Barrow's own Beak>.
• The band were invited to Barrow's Invada Studios to record 'Of Desire' using his "wonderful synthesisers" as they began to flesh out ideas from bedroom demos dating back to Wood's earliest recordings.
• The romantic undercurrent explored throughout 'Of Desire' is most clear in 'Never Enough', a minimal-wave glitter beat that captures The KVB's growing confidence perfectly. The demo of the song has picked up nearly one million views on YouTube.