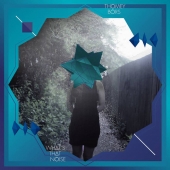 Bors Thomey
What's That Noise?
Label: Disco Tocopilla
Genre: Electronica / Ambient / Experimental
Thomey Bors is back on Disco Tocopilla! The Greek beatmaker and dj has previously contributed to other Disco Tocopilla releases with original or remix work. "What's that noise?" is his first solo EP on our label.
Thomey Bors delivers six mind-blowing beats. Combining synthetic, digital controlled chaos with analogue qualities, this EP explores and expands our understanding of complex beat making.