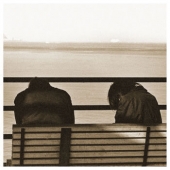 Metz
Ii
Label: Sub Pop
Genre: Rock / Pop
Availability
CD Digi / Cardboard €15.99

Dispatched within 5-10 working days
Other Formats
• 'II' is the concussive new full length from Toronto's METZ.
• Written and recorded in 2014, after two years of constant touring behind their rightly-adored, self- titled debut, 'II' is METZ at their most true to form, as pure an expression of what they do as can currently be committed to tape.
• The guitars are titanic, the drums ill-tempered, the vocals chilling and the volume worrisome. 'II' is the sound of an already monstrous band improving in both subtle and terrifying ways.