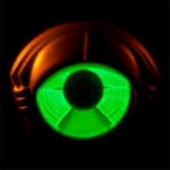 My Morning Jacket
Circuital
Label: V2
Genre: Rock / Pop
Availability
CD Digi / Cardboard €17.49

Dispatched within 5-10 working days
"The new record, Circuital, is named after the title song", explains MMJ frontman Jim James. "On that song I sing about ending up in the same place where you started out. And that makes a lot of sense for this album… I hate the phrase 'going back to our roots', but for this record we came home and made it in Kentucky. And it just felt a lot like it did when we were first starting out."

My Morning Jacket formed at the tail-end of the 1990s, with the group drawing upon their rich knowledge of classic rock, country, soul and psychedelia, and spinning these influences into fresh, life-affirming rock'n'roll and aching, haunting balladry. MMJ's fourth album 'Z' saw James stretch his song-writing chops beyond the familiar reference points of the band's earlier work, an impulse he furthered with 2008's 'Evil Urges', which scattered the group's ragged rockers and tender, keening ballads with subtly sensual grooves.

'Circuital' was recorded in the gymnasium of a Louisville church and co-produced by Jim James and Tucker Martine. Jim bonded with Martine while recording backing vocals for Laura Veirs' 2010 album 'July Flame', which Martine, Veirs' husband, also produced. The album was recorded live, with few overdubs; James' vocals were recorded at the same time as the band's performances: "We wanted to capture the sound of us just playing, being in the same place and just feeding off each other." For James, the new album finds a sweet understanding between the questing creative impulses of Evil Urges and the more familiar feel of My Morning Jacket's earlier work. "The album's like a rolling, gentle soundwave," he says, in comparison to Evil Urges' jagged edges. "But I don't feel Circuital sounds like our earlier recordings. We're always trying to go in new directions."

From the opening call-to-arms that is 'Victory Dance' through to the gorgeous closing lament of 'Movin Away', the ten tracks of 'Circuital' display all that is great about My Morning Jacket. The result is yet another reinvention of their sound that both forges new ground and maintains the distinct spirit of MMJ's previous work.