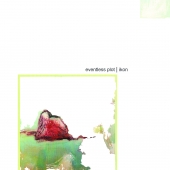 Eventless Plot
Ikon
Label: Granny
Genre: Electronica / Ambient / Experimental
Availability
CD Digi / Cardboard €7.99

In Stock
Ikon is the latest work by Eventless Plot, following up their split album with Good Luck mr Gorsky (granny02, 2008).
In this album Eventless Plot approach an electro-acoustic sound using clarinet, piano, melodica and guitars
blended with sampled recordings and processed electronics . As a result, there is a complex ambience of
sounds which provides the structure of the songs. Warm feedbacks, microsounds and rhythmic pulses create a
jazz aesthetic which characterizes ikon's sound. This is Eventless Plot's first full length album to date.
Eventless Plot is a three-member band from Thessaloniki, Greece. Their music approaches experimentation by
using a variety of organs, analog sources, field recordings, as also electronics and processed sounds. They were
formed in Thessaloniki at 2004 and since then they've a strong presence at the local underground scene. Their
music found its ideal application in audiovisual installations, such as "pic nic" (May 2005), presented in "white
cube black box" exhibition and "Regina Rosas Amat" (September 2005), presented in "Action field Kodra 2005".
Eventless Plot participated in numerous festivals such as "synch festival" (June, 2008). In November 2008 after a
request of Thessaloniki's Film Festival along with label mates Good Luck mr Gorsky they composed and introduced
a soundtrack for Victor Sjostrom's "Phantom Carriage".
Discography :
Eventless Plot / Good Luck mr Gorsky – Split ep (granny, 2008)
Yuria – Various Artists (vm, 2006)
Non Linear Views – Various Artists (2006)
Eventless Plot / Mescalina Eden – Split 7" (gracetone, 2005)