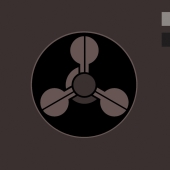 Near Earth Orbit
Artificial Intelligence
Label: Solar Lodge
Genre: Dark / Post Punk / Gothic / Neo-Folk
Availability
CD x2 Digi / Cardboard €16.99

In Stock
Limited edition of 500 copies.
The album 'Artificial Intelligence' is released in a 4-panel digisleeve; the disc pocket on the left panel opens outside; includes a 16-page booklet glued to the left panel and contains all lyrics.
The bonus album 'A.L.P.H.A.' is released in a cardboard sleeve; no insert, no lyrics
Also included is a 4-page 'Annihilation Map (a comprehensive interaction map of the human survival in the year 2033)'.
All is housed in a slipcase.