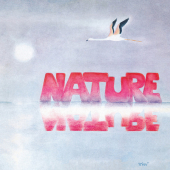 Casa Paolo
Nature
Label: Edizioni Musacali Redi
Genre: Freestyle / Nu Jazz / Funk / Afro
Originally released in 1977 on Edizioni Leonardi's Wild Cat label, "Nature" is one of the rarest Italian synchronization LP's, and it is almost impossible to find traces of it among the library music enthusiasts communities despite having been recorded by a real 'supergroup' of its era. Finally, thanks to Redi Edizioni, this album is now available on black vinyl, in a sleeve that faithfully reproduces the original artwork.

The musical content of "Nature" is truly excellent: in addition to funk, jazz-rock and blues, Gabriele Ducros' flute leads the listener towards pastoral atmospheres, typical of the early '70s folk-prog genre. In addition to Paolo Casa (12-string guitar, Mellotron), this LP sees the participation of Alberto Visentin (piano, Fender, synth), Franco Di Stefano (drums, percussion), George Simms (guitars), Gianni Dall'Aglio (drums), Jeans Orchestra (strings), Mauro Chiari (bass, vocals), Remigio Ducros (piano Fender), Roberto Puleo (electric guitar), and Roger Smith (bass).

"Nature" was also recorded at Piero Umiliani's Sound Work-Shop studio! A real must for any library music enthusiast!!!