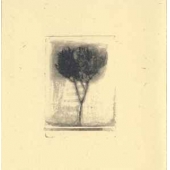 Optiki Mousiki
Tomos 2
Label: Heat Crimes
Genre: Electronica / Ambient / Experimental
From 1984 until 1987, Greek artist Costis Drygianakis and a ramshackle assembly of friends and collaborators produced a slew of recordings under the name Optiki Mousiki, or Optical Musics. Their first full-length "Tomos 1" was released in 1987 and documented a prolific early period, combining grizzly industrial noise elements with dizzying electro-acoustic experiments and wild instrumental stings.

"Tomos 2" is a collection of work taken from the band's second epoch after a brief hiatus; released in 1994, it arrived after a long period of self-reflection from Drygianakis about not only what his own music represented, but what avant-garde art might be useful for in general. A very different album from its predecessor, it attempts to question popular ideas of taste, folding together "non-serious" musical ideas with traditional elements while tentatively drawing from the spiritual world both near and far, from the lives of the Christian saints to tales of Tibetan Buddhism, Sufism and Hinduism.

Drygianakis started the process by recording performances from his collaborators such as Sokratis Sinopoulos, Kostas Tsianos, Dimitris Yiagas, Ross Daly and Konstantinos Karagounis. He had been working as a studio engineer in Larissa but the work had been grueling and the financial side of the business was painful. In contrast, his work as Optical Musics became more passionate and deeply personal, and the creation of the album took on a life of its own as he channeled his melancholy and frustration into four long tracks that melted together his inspirations, impulses and desires. Since the project was primarily electronic, driven by Drygianakis's interest in synthesizers and computers, there needed to be a bridge between the acoustic world and the digital. That came from a revolutionary piece of gear: the legendary Akai S-1000 sampler. This tool allowed Drygianakis to pull sounds from across the musical spectrum and tailor it to his needs, fusing dreamy, far-off sounds with ideas recorded closer to home.

The result is an album that neatly pulls creative air from its influences - Tangerine Dream's "Zeit" and Diamanda Galas' "The Divine Punishment", for example - and forms it into defiantly unique sonic clouds that signal towards the East without uprooting themselves from the West. The opening quarter layers ornate strings over a hiccuping electronic rhythm and submerged synthesizers, allowing hypnotic vocals - sung, chanted and spoken - to suggest the album's religious themes without overstating it. On the second segment, Drygianakis reduces his sounds to a whisper, with faint, minimal piano and gentle atmospheres that slowly shift from acoustic to electronic, touching the boundaries of new age music without crossing it. Dense instrumental drones characterize the epic, cinematic third chapter, while the fourth and final section offers us Drygianakis' most crushing treatment, burning religious vocal techniques and Balkan string flourishes into searing noise and dissonant electro-acoustic wails.

Listening almost three decades later "Tomos 2" sounds almost prophetic, picking up on themes and concepts that have only become more relevant. By consciously questioning the logic of world music, new age and the avant-garde, Drygianakis managed to formulate a narrative that continues to draw breath with each passing day.