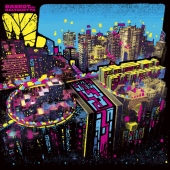 Baskot
Baskot Lel Baltageyya
Label: Akuphone
Genre: Electronica / Ambient / Experimental


artists music merch video subscribe

Baskot Lel Baltageyya
by Baskot

Wishlist

supported by
plescanfan thumbnail BigMoose thumbnail Ocelotl Ometeotl thumbnail Thomas F thumbnail emmanuel bouchat thumbnail Nicolas Guichard thumbnail Horn of Plenty thumbnail Zaph Mann thumbnail Meloman thumbnail Jed Lackritz thumbnail Peter Hollo thumbnail mayrockcreech thumbnail cocomarxtaz thumbnail Maxime Leparc thumbnail Gilliflower thumbnail sebdukatset thumbnail Francisco Clavador thumbnail felipe91 thumbnail legal_bizzle thumbnail all parts thumbnail luca_fiore thumbnail Colin thumbnail philcanalb thumbnail Londie thumbnail yannyann thumbnail

Cinderella (Cinderella) 01:59 / 05:12



Streaming + Download
Includes unlimited streaming via the free Bandcamp app, plus high-quality download in MP3, FLAC and more.
€9.90 EUR or more

Record/Vinyl + Digital Album

package image

* Matte printed pocket
* Limited to 500
* Made in France

Includes unlimited streaming of Baskot Lel Baltageyya via the free Bandcamp app, plus high-quality download in MP3, FLAC and more.
ships out within 4 days
€22.90 EUR or more


package image package image package image package image

Including :

- Praed: Kaf Afrit (LP)
- Baskot Lel Baltageyya: s/t (LP)
- Aly Eissa: Gouda Bar (LP+CD)

SAVE 7,80€ and more on shipping
ships out within 4 days
€59.90 EUR or more


Subscription
Subscribe now to receive all the new music Akuphone releases, including this album and 18 back-catalog items, delivered instantly to you via the Bandcamp app for iOS and Android. You'll also get access to subscriber-only exclusives. Learn more.
Subscribe Now €60 EUR/year or more


1.

Baskot (Cookies) 05:00



2.

Kheyana (Treason) 03:37



3.

Esh 3arrafak? (You Know Nothing) 02:59



4.

Cinderella (Cinderella) 05:12


buy track

5.

E7tekak (Contact) 05:45



6.

Ekhtefa2 (Disappearance) 02:35



7.

Formet Enta El Amal (The Great Pie In The Sky) 04:25



8.

Al Qam3 = Gebna + Arnabeet (Repression = Cheese + Cauliflower) 04:35



9.

Ma3assalama (Sayonara) 03:03



10.

3azeezy.. (Dearest..) 04:12



11.

Wa7sha (Monstress) 03:35


about
Under meters of concrete in central Cairo, a relentless buzz rebels and forms a melody. A tired man tunes his machines to catch a snatch of it, and accidentally creates a playground where these abandoned sounds can flourish. They develop a sense of humor and an acid tongue.

A few children with bent ears find their way to an alley with an entrance to the playground. They would later describe what they heard as a delicious hybrid: one part cream, one part bubble gum. So bend your ears and maybe you'll hear it too.

Mr. Dabbour can already hear some of you wondering with grimaced faces: "Is this… rebellion?"

No. Just a brand new dance.

****

This is the genesis story of Baskot Lel Baltageyya (which, loosely translated, means Cookies for Thugs), a project headed by musician Adham Zidan and poet Anwar Dabbour. On the Egyptian band's debut album, Dabbour's colloquial Arabic lyrics paint visions of a world spinning into chaos, where reality often veers into absurdity. Zidan, who produced the album in addition to writing the music, harnesses the madness with serpentine melodies that mingle and dance over hypnotic grooves like a psychedelic version of ring-around-the-rosie.

Zidan plays keyboards and sings in The Invisible Hands alongside Sublime Frequencies/Sun City Girls co-founder Alan Bishop. He honed his own style of lo-fi folk on Today Is Tomorrow, and is now expanding his horizons even further with Baskot Lel Baltageyya. Over the past decade, he has gained widespread recognition for his work as a musician, producer, recordist and mixer. Dubbed "Egypt's musical renaissance man" by Scene Noise in 2019, he's lent his keen ear to numerous other projects—such as Youssra El Hawary's No'oum Nasyeen (2017), Tarkamt's Live at the Necropolis (2018), Maurice Louca's Elephantine (2019), Natik Awayez's Manbarani (2020), and Nancy Mounir's Nozhet El Nofous (2022)—and has collaborated with many of the biggest names in the region's independent music scene, including Tamer Abu Ghazaleh, Nadah El Shazly, Raed Yassin and Sam Shalabi.

Baskot Lel Baltageyya started as an audiovisual project, and from the beginning, Zidan has resisted the idea of it being pinned down as any one thing. As he puts it, "You can think of Baskot as a genre of music, a name of a group, or as something to consume." The album serves as an extension of Baskot's phantasmagoric live show. With his voice slathered in vocoders, Dabbour weaves his fragmented rhyme schemes with surreal images, odd characters, pop-culture references and imperative prescriptions for managing everyday life. "I rose from under the earth, got tired of the dirt / I found out that what's above is dirtier—what a fucking ruin," he sings in "Ma3assalama" (Sayonara), his robotic murmurs blending in with the fever-dream funk of Zidan's zig-zagging synth lines and Mellotron flutes.

Astute listeners can find links between the album and the dark absurdist humor that prominently featured in Egyptian popular culture before life became more absurd than the culture. You may perceive similarities to monologuist performances, or to the different shaabi musics of the region, or to old Egyptian TV scores, or to early electronic music, or to western psychedelia. Alternatively, however, you can choose not to want to view everything in relation to things you already know. Bridging the gap between experimentation and pop, Baskot Lel Baltageyya stands as a style, a sound, and an edible entity all its own.

Baskot Lel Baltageyya was produced, composed, arranged and mixed by Adham Zidan. All lyrics by Anwar Dabbour. Mastered by Heba Kadry. Design and illustration by Tarek Abdelkawi and 3D Artwork by Mostafa Elbaroody.