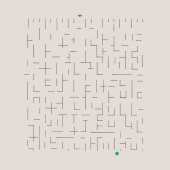 Myra Jasmine
Horizons
Label: Gondwana
Genre: Jazz / Avant Garde
Availability
CD Digi / Cardboard €18.99

In Stock
Produced by Matthew Halsall, Gondwana Records is delighted to announce Horizons the debut album by Leeds-based saxophonist, composer and band-leader Jasmine Myra

Jasmine Myra is a saxophonist, composer and band leader, based in Leeds. Part of the bustling, creative, cross-genre music scene in Leeds (she attended Leeds Conservatoire) Jasmine has surrounded herself with some of the best young talent in the city. Her original instrumental music has a euphoric and uplifting sound, influenced by artists as diverse as Kenny Wheeler, Bonobo, Olafur Arnalds and Moses Sumney – artists whose music shares an emotive quality that you can also hear in Myra's compositions. Her first break came in 2018, when just one year after graduating she was selected to take part in Jazz North Introduces, a scheme that supports emerging jazz artists in the North of England. Shortly afterwards her music came to the attention of Gondwana Records boss Matthew Halsall, whose keen ear for talent helped bring the music of GoGo Penguin, Mammal Hands and Hania Rani to the wider world. Halsall explains:

"I was immediately drawn to Jasmine's music. I could hear jazz, electronica in her music but with a deep, honest, emotional quality. I was really impressed with her skills as a composer and bandleader, that she is open and intelligent enough to bring all those influences together, to make something fresh and original. We were also delighted to work with a young artist from the North of England. London is often seen as the place to be, but cities like Manchester and Leeds are full of creative musicians too, and that sense of local community is at the heart of our values as a label."

Beautifully produced by Matthew Halsall and mixed by Portico Quartet collaborator Greg Freeman, the music for Horizons started to come together during lockdown. It was a hard time for a lot of people, and initially Myra struggled mentally, deprived of shows and the connections of making music with her band and friends, and cut-off from loved ones she felt emotionally and mentally stranded. But she also realised what she wanted as an artist and the result is heard on Horizons.

"I realised that my aim was to start writing music that made people feel happy and uplifted. Writing is one of my biggest passions, but I also love performing. Playing live and seeing the audience connect with my music and have a positive experience brings me so much joy".

This sense of elevation is at the heart of Horizons, together with the feeling of a journey, of reaching new ground. Prologue and Horizons were originally composed as one piece as they encapsulate Myra's own personal development as she worked on the album - taking the listener on a journey, especially Prologue; and then Horizons is that moment of release when you've reached the end goal. 1000 Miles takes inspiration from the music of Shabaka and the Ancestors. Whereas Words Left Unspoken was written after Myra's grandmother unexpectedly passed away in June, and due to Covid restrictions she was unable to visit her before she passed and say how much she loved her. Morningtide is a nod to Kenny Wheeler, particularly the track Opening from Sweet Time Suite on Music for Large and Small Ensembles but Myra also puts her own spin on it as she also does with Promise, another track influenced by Wheeler. Awakening has a calm and euphoric quality and represents that sense of problems lifting, or of reaching the other side, and New Beginnings finishes the album with a positive vibe and a sense of moving forward from darkness

This then is Horizons. A soulful, emotional and up-lifting debut from a major new voice. A snapshot of a young artist at the beginning of her journey - drawing on jazz and electronica influences to create something fresh and new. But also a celebration of her home town Leeds, and a record built on a sense of support and community before looking out to wider Horizons.