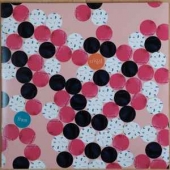 Trio Elf
Fram
Label: Enja
Genre: Jazz / Avant Garde
Availability
Other Formats
Trio ELF has never stayed within the perimeters of the classic jazz piano trio.

Their debut album "ELF" (2006) explored the possibilities of playing drum 'n' bass beats, which are usually produced electronically. They did it acoustically, with drums followed by piano textures that shifted from floating sensitivity, to gripping urgency, all this held together by minimalistic bass lines. Next came '746' (2008), 'Elfland' (2010), 'Amsterdam' and "ELF RMXD" (both recorded in 2013), "MusicBoxMusic" (2016), and "The Brazilian Album" (2018).

Now, with 'Fram', Trio ELF dares to advance even further into the realm of electronic dance music - of course, as always, completely acoustic, with Walter Lang on Piano, Gerwin Eisenhauer on drums and Sebastian Gieck joining the two on double bass for the first time. The Norwegian word "Fram" can be translated as "ahead", and that's exactly the direction in which the eponymous opener marches.

Immediately, on the first beat, it's all there. And you can take that literally, as the beat relentlessly drives the music forward. In between, Eisenhauer generates the finest sort of percussive patter, while Lang caresses the keys with a twelve-tone feel, only to find himself in a forest of pentatonic scales shortly afterwards, as he keeps in line with the musical goal, and Gieck marches in step.