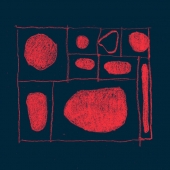 Rani Hania
Music For Film And Theatre
Label: Gondwana
Genre: Electronica / Ambient / Experimental
Availability
Other Formats
Hania Rani announces 'Music for Film and Theatre' a personal selection of recent compositions for film, theatre and other projects.

Writing music for film and theatre has always been a big part of Hania Rani's musical world. It is also a part of the creative process that can be tantalisingly out of reach for listeners, either the project doesn't come to fruition or the music simply isn't available away from the film or play. From early collaborations with friends, to last year's two scores for full length films (xAbo: Father Boniecki directed by Aleksandra Potoczek and I Never Cry directed by Piotr Domalewski') Rani has been involved in many such projects, each representing an important step in her artistic development and life as a composer and artist:

"Composing for motion picture or theatre is for me a very different kind of work than writing for my own projects. Firstly, I need to collaborate with somebody else who sees the world through the lense of their own art and craft. That's why these kinds of encounters can be so exciting - they are a promise of creating something very new, as a result of creative work of so many people from all walks of life. Secondly, I feel that music in film is an invisible character, a missing emotion that creates a special atmosphere and sensation. It doesn't illustrate, it completes the work of art. I think it is an extremely sensitive matter that rejects banal associations and easy solutions. I feel like composing for film works like an exercise for my imagination."

It is the nature of these collaborations though, that sometimes the composers own preferred compositions don't make the final cut. This is where Music for Film and Theatre comes in as it allows Rani to present a selection of her own personal favourite pieces composed for film and plays. Pieces that made it to the final cut and pieces that were rejected by the director or the producer. Bringing the music together as an album offers a chance for Rani to share her music with her listeners on her own terms and a chance for her fans to hear a different side of her art.