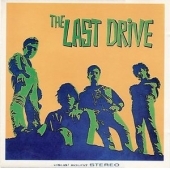 Last Drive
Underworld Shakedown.
Label: Labyrinth Of Thoughts
Genre: 80s Wave / Rock / Pop / Punk
500 Neon Green κόπιες βινυλίου.
Το πρώτο άλμπουμ της μπάντας κυκλοφόρησε το 1986 από την Hitchhyke Records. Ο χρόνος το έχει κατατάξει ανάμεσα στα κορυφαία garage-rock άλμπουμ σε διεθνές επίπεδο και υπήρξε η κυκλοφορία που άνοιξε για τους Drive το δρόμο πέρα από τα σύνορα. Κυκλοφόρησε στην Ευρώπη και σινγκλ από αυτό στις ΗΠΑ, ενώ δύο από τα τραγούδια του (Every Night και Night of the Phantom) έντυσαν σκηνές από το «Τοπίο στην Ομίχλη» του Θόδωρου Αγγελόπουλου.
Με νέο mastering. Περιέχει ένθετο με στίχους και ανέκδοτες φωτογραφίες.