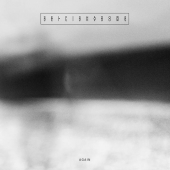 Selfishadows
Again
Label: Manic Depression
Genre: Dark / Post Punk / Gothic / Neo-Folk
Availability
LP €20.99

Dispatched within 5-10 working days
Daniele Giustra felt the call to create a new song form. This ambition and clear mission to discover musical innovation led to his forming the darkwave project SELFISHADOWS in 2007, where stillness "serves as a movement expression," he explains.
Giustra's clever blend of brand new and vintage synthesizers, lyrics, and electronic drums carves out a sort of pathos-drenched, atmospheric krautpop. Hovering in the liminal space 'twixt wave and glitch, SELFISHADOWS' sound pursuit submits to the natural disposition for a "therapeutic", dry, minimal croon.
SELFISHADOWS dwells the houses of cloudy and muffled ambiance with Again and blesses the dance floor with "dreadful efficiency" in Illusion. In this effort, SELFISHADOWS' waves finally muddy into a soothing grey; his tense, flush light allows a glimpse under his dark hood, his warm voice embracing us with comforting melancholy.