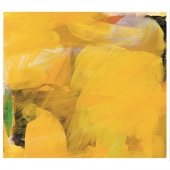 Pike Laurence
Prophecy
Label: Leaf
Genre: Electronica / Ambient / Experimental
Availability
LP + MP3 COUPON €23.99

Dispatched within 5-10 working days
Laurence Pike continues in a rich creative vein with the release of Prophecy, his third solo album in as many years. Inspired to write and record in response to the devastating wild fires in his native Australia, the percussionist, composer and producer has created a work for our times.

Adopting the working formula of 'one take' studio performances for drum kit and sampler; channelling the moment through Pike's singular, organic use of electronics, and intuitively constructed arrangements. There is an instinctive and emotional resonance here, driven by his reaction to the climate emergency.

Laurence Pike on Prophecy:

The music on Prophecy was made during an intense period of climate-related disasters in my home of Australia last summer that seemed to represent the beginning of a strange new way of existing on Earth.

The pieces were developed in the space of four weeks at my home, and then captured in a single day of studio performances. As a result, the music is as much an assemblage of moments from the days leading up to the recording (stepping into my garden to be greeted by a dark pink sun against a brown sky, and ash gently raining on me) as it is a reflection of how I felt in the moment playing them live in the studio.

In the short time since, we've gone from staying inside and wearing face masks because the city was completely surrounded by fire, and the air filled with acrid smoke, to staying indoors to stop the spread of a global pandemic…

Limited edition yellow vinyl.