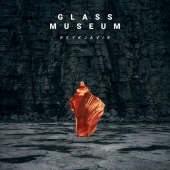 Glass Museum
Reykjavik
Label: Sdban Ultra
Genre: Jazz / Avant Garde
Availability
LP €22.99

Dispatched within 5-10 working days
The ultimate modern marriage between pure traditional jazz, orchestral arrangements, and the mathematics of electronic music, Belgian instrumental duo Glass Museum are set to release their sophomore album 'Reykjavik' via Sdban Ultra.

Since 2016, Glass Museum's raw, sunny energy has been uniting the surgical precision of the best contemporary jazz, à la Gogo Penguin and Badbadnotgood, with the electronic influences of Jon Hopkins or Floating Points.

Consisting of Brussels musicians Antoine Flipo (synths) and Martin Grégoire (drums), Glass Museum have risen through the ranks and they released their aptly named debut album 'Deux' in 2018.

Having initially won the opportunity to perform at the Dour Festival, Tournai back in 2016, Glass Museum have picked up a series of awards and distinctions back home in their homeland and they now find themselves dining at the top table of Europe's contemporary music scene.

The international music scene opened itself to the band in 2019, with the duo performing at Elb Jazz 2019 in Hamburg, the legendary Ancienne Belgique in Brussels and the Iceland Airwaves Festival, Reykjavik before finally heading back to the studio enriched and enlightened.

The resulting eight tracks that make up 'Reykjavik' prevail at the intersection of classical music, electronics and jazz, a chiaroscuro whose highlights are defined by their energy and vibrant colour. For Grégoire, this record was a matter of "returning to the roots of a more effusive music," melancholy but intensely alive - beating, even. Cinematic, too.