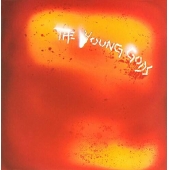 Young Gods
L' Eau Rouge - Expanded Anniversary Edition
Label: Pias
Genre: 80s Wave / Rock / Pop / Punk
Availability
LP x2 €27.99

Dispatched within 5-10 working days
30 years ago a record came out; a monument, a pure masterpiece. On the occasion of its anniversary, 'L'eau Rouge - The Red Water' is reissued as a remastered version, enriched with numerous bonuses - 'L'amourir', 'Pas Mal' (extracted from the 12" which preceded the release of the album, as well as the remix of 'Longue Route'), two live tracks and a complete unreleased alternative mix of 'Longue Route', the existence of which has long been forgotten.

When asked about the most influential groups in the early 1990s, the likes of Mike Patton (Faith No More), Devin Townsend, Maynard James Keenan (Tool), Al Jurgensen (Ministry), Trent Treznor (Nine Inch Nails) and The Edge (U2) will quote The Young Gods from the outset. All connoisseurs will tell you that they have their place in any ultimate discotheque.

Red is undoubtedly the colour of this second album from the Swiss trio: the red of blood, passion, rage, life, fire. The Young Gods display amazing talent and mastery, dissecting chaos to extract its beauty, exploring violence to discover purity. Masterfully grandiose, this record is testament to the band's mastering of the art of sampling.