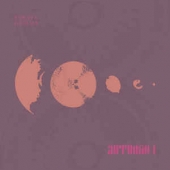 Strata-gemma
Autunno 1
Label: Fly By Night Music
Genre: Freestyle / Nu Jazz / Funk / Afro
Availability
LP €16.99

Dispatched within 5-10 working days
"Exploratory Italian electronic jazz trio return with LP of intense weather music."



Strata-Gemma are Italy's foremost electronic-jazz fusion band

Their eponymous 2018 debut album won wide European acclaim

Strata-Gemma fuse live musicians and DJs to create a soundtrack to political discontent and climate change

Hailing from Modena, the Northern Italian motor city, Strata-Gemma produce a music of beautiful symmetry, intense craft and surprising angles. Born as a club night, the trio grew out of jam sessions where musicians would play over the records DJ/producer Billy Bogus spun. Their name came about due to the core members finding shared inspiration in records they considered "hidden gems" (gemma means gem in Italian) while paying homage to the Detroit Jazz label Strata Records. Thus from a love of jazz and soul, soundtracks and library music, Strata-Gemma were born.