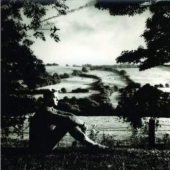 Normil Hawaiians
What's Going On?
Label: Upset The Rhythm
Genre: 80s Wave / Rock / Pop / Punk
Availability
LP 180GR +MP3 COUPON €23.99

Dispatched within 5-10 working days
Upset The Rhythm this summer will release the re-mastered version of 'What's Going On?', accompanied by copious liner notes, photographs and seven bonus tracks. '

1983. A distinct malaise afflicted the nation. The UK was about to re-elect Margaret Thatcher by a landslide, cruise missiles arrived at Greenham Common in Berkshire, six people were killed by the IRA outside Harrods, nuclear reactors suffered system failure in the USA, Russia, Argentina and Germany. The Face magazine showed an exhausted youth that everything was OK as long as you looked 'right'. A curious revisionism had become prevalent. The Jam had become the Style Council and style itself had taken precedence over substance: Mod was back, early rock and roll was back (thank you Shaking Stevens). Even Bowie had ditched the gloom for flash, but actually it was all shit.

Some wanted out. The socially and politically ambitious 'anarcho-punk' scene that clustered around Crass and the Poison Girls was encouraging people to learn the practical means of self sufficiency, be it squatting, hot-wiring your electricity from the nearest lamppost or making your own chemical toilet. The associated Peace Convoy was gathering people if not speed, espousing a roving kind of communal living as a form of Non Violent Direct Action.

Normal Hawaiians were based between Thornton Heath and the Brixton squat scene encircling the anarchist bookshop at 121 Railton Road. The brutal 1981 Brixton Riots and the heavy-handed policing that followed had fostered a billowing sense of conflict with state forces. Hawaiians drummer Noel Blandon says of that period "we were post-Falklands and five years into Thatcher. She was out to destroy all the institutions we held dear." Getting out of lockstep with Thatcherism seemed imperative. Adding to the overriding sense of restless anxiety, close friend and band associate Martin Pawson took his life in July 1983.

Following the release of More Wealth Than Money (Illuminated, 1982), there was an impetus to make good on hard won achievements. Rehearsal and writing sessions resumed in the early months of 1983 at Intergalactic Arts Studios, off the Old Kent Rd in London. IGA was a ramshackle, semi-residential rehearsal space where the Hawaiians – none of them 'natural' musicians - would often play and rehearse in the dark, recording demos onto cassette.

Illuminated Records had been sending roster artists to Foel Studios in Powys, Wales for years, and it had become a kind of refuge for the Hawaiians. As Guy Smith says of that summer "Canary Wharf had been built. The squat scene was closing down. We had to get out. We got in the bus and hit the road." Studio owner/manager (and Hawkwind/Amon Duul II alumnus) Dave Anderson was welcoming, unruffled and accommodating when around a dozen band members, friends and family emerged from the 'mini-peace convoy' of vehicles into the hazy, pastoral care of the warm, Welsh countryside. Although Foel was and is a residential studio, the very number of people who showed up meant some were kipping down where they could, sleeping in vans and cars for two weeks.

Whereas More Wealth Than Money had evolved in the recording studio, What's Going On began to develop as a more pre-meditated, albeit piecemeal work. Quiet Village and the unreleased Outpost had already been finished at Foel in February 1983. Recording Engineer Brian Snelling recalls how the Hawaiians approach to making the album was unconventional and spontaneous, revelling in chance and openness. Rehearsal tapes from IGA were played along to, and and improvisations allowed to develop, with further layers of sound accreting (as can be heard on the final cut of Big Lies). Free Tibet was created by the band playing together exploratively (guitars and their sounds were 'treated' with a penny whistle and a rusty screwdriver) with Snelling waiting to hit 'Record' until he heard that something interesting was coalescing. He recalls the sessions being initially unorthodox, but eventually settling into a friendly, productive and very familial affair. Rotating visitors came to the mixing desk to hear playbacks and offer their thoughts. Away from the 'peacelessness' of London, the space and security of both the studio and the countryside had enabled the Family Hawaii to make good progress.

Mixed tapes were then taken by Dave Andersen and Guy Smith to Charly Records' editing studio in London where Andersen had worked and was able to pull downtime. Here they spliced the recordings into an irregular yet coherent, flowing work, Side One being intentionally and meticulously honed as a seamless and inventive narrative. Recalling the rudimentary nature of both the equipment and the demo tapes brought in, Snelling now views the end result as 'brilliant' though his initial feeling on hearing the edited and mastered LP was that the record had been 'cut to pieces'. Final masters were then EQ'd and cut by Graeme Durham at the newly opened Exchange Mastering Studios in Camden.

And then nothing happened. Unbeknownst to the band, Illuminated Records were getting into deep financial problems and by early 1984 were struggling to release label-saving albums from Throbbing Gristle, 400 Blows and Kevin Ayers. Meetings with company boss Keith Bagley were often held in dusty old daytime drinking clubs around the Fulham Road, but the label was in its death throes. Test pressings sounded good but the printing of the cover was all wrong. The cover image was too green, though thankfully a final batch had this corrected to a more appropriate sepia hue. As it became clear that the release was in danger of a catastrophic failure without the goodwill of distributors and promotors, the label gave the band 250 copies to sell as a 'Sorry for Fucking Up goodbye present', but the record shops wouldn't touch them. The company had been blacklisted. Smith and Alun 'Wilf' Williams screen printed the label name off the LP to distance it from disaster, but to little avail. This intricate, challenging and engaging work had been failed by poor circumstance.

Limited edition 180 gr. black vinyl pressing with hand-numbered Louise Michel poster (500 copies), lyric sheet inner sleeve, photo booklet and download card with bonus tracks.