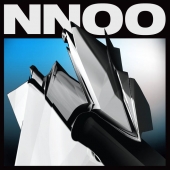 Various Artists
Not Now 00
Label: Not Now Records
Genre: Electronica / Ambient / Experimental
NN00 is the debut release from the Greek clubnight-turned-label Not Now Records.
After years of cultivating a scene for their beloved UK Bass/Club/ Grime sounds in their hometown of Thessaloniki, and hosting nights with the likes of Sinjin Hawke&Zora Jones, Om Unit, Slugabed, Last Japan, Etch and other like-minded artists, Not Now are releasing a compilation including music from people who have been a part of their story so far.
Residents George Next and Radio Etc (who's previously released music on the forward-thinking labels Seclusiasis, CVLT and others) deliver two heavy, grime-influenced cuts which blend perfectly with Red's infectious hip hop beat and sharp cuts to give a strong sense of bass for Side A. The compilation takes a more esoteric turn for the second half of the album. UK producer Bulu, co-founder of the BTG label alongside Etch, throws the listener to a darker place with "Monark" and its dystopic pads, while local veteran Totsouko brings nostalgic vibes with his angelic bell arrangements. Finally, Raj Pannu, former DJ of the legendary Coldcut& Ninja Tune, unleashes an arpeggio-driven slow burner which progresses into a stunning 6-minute electro odyssey.