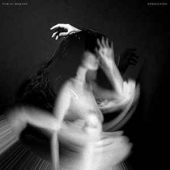 Public Memory
Demolition
Label: Felte
Genre: Electronica / Ambient / Experimental
Public Memory is a mixture of damaged and dubbed-out percussion, unfurling synths and sparse sampling - all strung together by producer Robert Toher's spectral tenor. The project's sophomore LP, Demolition follows 2017's Veil of Counsel EP and 2016's Wuthering Drum LP with cinematic fortitude.

While Public Memory's prominent krautrock and trip-hop rhythms are represented here, Demolition explores a greater range of tempos and an expanse of alien emotions with layers of electronic drums, live drums, Korg synths and samples from nature. Themes of rebirth and reflection imbue the album's atmosphere, rich in tape delay, spring reverb, and textures that conjure a sci fi and supernatural narrative.

Opener "The Line" sets the album in motion with a driving energy and introspective unease, as if estranged from the world it was created in. A meditation on impending collapse, "Red Rainbow" begins with an arpeggiated melody that hints at a sense of dread. Like the darkness of night descends, the track unfolds with haunting atmospherics and howling synths, finishing with an unexpected climax that ominously builds until at last it falls apart, quickly, softly, without incident. The slowtempoed "Aegis" reflects on the banal reality of love lost, with shuffling rhythms, lingering inflections and a growling synth at its core.

Toher's adept use of space and tension articulates the world of Demolition as eerie, emotive, and above all, narcotic. Each track is an existential procession. "Turning out the lights on your illusion," Toher sings to close the album, accepting that change is an inescapable condition of being.