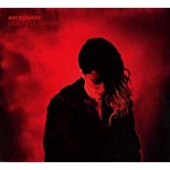 Ah! Kosmos
Beautiful Swamp
Label: Compost
Genre: Electronica / Ambient / Experimental
Availability
LP €18.99

Dispatched within 5-10 working days
"Lovely Mystical Electronics!" (Richard Dorfmeister / Tosca / Kruder & Dorfmeister)

Enter the world of Ah! Kosmos (aka Basak Gu¨nak), a talented sound designer, electronic music producer and instrumentalist hailing from Istanbul, based in Berlin.
Gu¨nak unleash her new album "Beautiful Swamp" from Compost Records (DE) on September 2018 in vinyl and digital forms.
Beautiful Swamp, the second album of Ah! Kosmos, was self-produced and recorded in Berlin, Germany and in her hometown Istanbul during 2017. Both timeless and otherworldly, Gu¨nak's work unconsciously defies being tied to a genre, tapping into something beyond an immediate surrounding or experience to communicate something more transcendental.

For the text of Beautiful Swamp, the album includes a poem "In the Dark Woods" written by art theoretician, curator Selen Ansen.

Initially turning heads with her brilliant debut 'Flesh' EP back in 2013, her following LP 'Bastards' (released in April 2015 through German label Denovali) saw Ah! Kosmos honing her craft, utilizing euphoric melodies and floating vocals painted over pulsing rhythms and echoing guitars. In 2017 she released two-track EP 'Together We Collide' with Lafawndah (Warp Records) on vocals.

Combining buoyant, crunchy percussion with minor-key melodic soundscapes, her forward- thinking productions and unique sound subsequently earned her a place at the coveted Red Bull Music Academy in Tokyo.


Having composed for contemporary dance and theatre companies, short films, site-specific performance and performed herself at Sonar, Venice ElectroFestival, Tokyo Electronic Music of Arts Festival, Rotterdamse Schouwburg, Prague Quadrennial, ARENA Theater Festival Nu¨rnberg and supported Sigur Ro´s and Jonny Greenwood's Junun project at a sold- night at the Barbican Hall, live performance is clearly an integral part of Ah! Kosmos. She allows her work to be embodied, played and received differently each time depending on the context with no limits to her freedom to experiment. As part of the Earth-Agency roster she is represented by Dom Fahey.

On stage, Ah! Kosmos is performing solo performances and also accompanying by guitarist, visual designer.