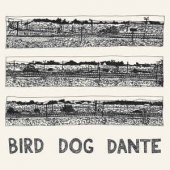 Parish John
Bird Dog Dante
Label: Thrill Jockey
Genre: Rock / Pop
Availability
LP €23.99

Dispatched within 5-10 working days
"John taught me everything about playing the guitar" – PJ Harvey

"John Parish, a proper Englishman that knows how to rock" – E (Eels)

John Parish, the twice Ensor nominated composer and Mercury Prize-winning producer delivers a brand new collection of songs, including a duet with his longtime musical partner PJ Harvey. Bird Dog Dante was completed in a busy year for Parish. On top of being the musical director of the extended PJ Harvey band on their Hope Six Demolition Project world tour, he produced acclaimed albums for This is the Kit, Nadine Khouri, and Aldous Harding.

John is an exceptionally skilled artist with a youthful delight and a creative open mind, as well as the ability to masterfully expand on those ideas. It is clear why Uncut said that "Parish is one of Britain's most resourceful and imaginative studio craftsmen."

John's recent solo records were instrumental, and mostly included works composed for film. While Bird Dog Dante contains a few pieces written for film, it is his first song-oriented album in nearly a decade. Working while touring allowed him to bounce lyrics off his longtime musical partner PJ Harvey. On "Sorry for Your Loss," a song about their close friend Mark Linkous, it seemed only fitting to take it further and sing the song as a duet. The music is gentle and quiet, not unlike its creator, and its heft comes through its emotional depth and its subtle delights from unexpected sound choices and processing.