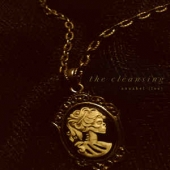 Annabel (lee)
The Cleansing
Label: Youngbloods
Genre: Freestyle / Nu Jazz / Funk / Afro
A followup to their 2015 debut with Ninja Tune, Richard and Sheila Ellis' sophomore effort, "The Cleansing," exists in the folds, shaking the categorization of a single genre or label by casting echoes of Billie Holiday and Antonio Carlos Jobim atop opaque shades of Debussy and Edgar Allen Poe.

Elements of Jazz and Bossa Nova, accented by striking vocals and enigmatic spoken-word poetry, display a command of the power of contrast. Steady repetitiveness of the instrumentations throughout the record anchor haunting, and often winding, vocal melodies; lyrical themes revolve around both optimistic abstraction and stark reality. These juxtapositions are reinforced by the dual nature of the album itself: Side A, Shades of Reverie, is driven by a sense of hope plucked into existence by embers of acoustic guitar, while Side B, Tones of Clarity, is best defined by dramatic, Bernard Hermann-esque orchestration and soaring vocal performances.

While the casual listener may be (understandably) distracted by the graceful marriage between instrumentation and vocal cadence, each song holds its own poetic merit. Singer and lyricist Sheila Ellis' masterful penmanship develops a crucial dimension to the album, rendering "The Cleansing" a deeply personal, outwardly introspective listen.

Spanning thirty-eight minutes over eight compositions, the entire record is a warm, bold stroke on an aural canvas, effortlessly moving through embracing melodies and divine soundscapes.