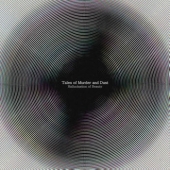 Tales Of Murder And Dust
Hallucination Of Beauty - Reissue (Fuzz Club)
Dark / Post Punk / Gothic / Neo-Folk
Availability: In Stock.
The indie store exclusive variant is limited to 400 copies and comes on 180gm black vinyl.
Tales of Murder and Dust are a Danish band and undoubtedly favourites of Fuzz Club's, on the first listen it's not hard to see why. 'Hallucination of Beauty' was their first LP, originally independently released back in March 2012. London label Fuzz Club are excited to be giving the LP a long-overdue vinyl re-issue. Formed in 2007, Aarhus based Tales of Murder and Dust play a dark, experimental mixture of psychedelic rock and shoegaze wrapped in an otherworldly, cinematic sound merging noisy guitars, violin, organ and sitar. Whilst their most recent LP 'The Flow In Between' is a much more bleak, opiate affair 'Hallucinations of Beauty' is a magnificent master-class in hypnotic neo-psychedelia; propelled by mystical droning rhythms, barely discernable vocals, walls of fuzzed-out guitars, orchestral violins and far-Eastern sitars, this is an incredible album that transcends the realms of drone, psych and shoegaze to bring a medieval sounding, atmospheric collection of songs that will leave you spellbound.