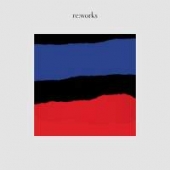 Various Artists
Re:works
Label: Decca
Genre: Electronica / Ambient / Experimental
Availability
CD Digi / Cardboard €15.49

Dispatched within 5-10 working days
Other Formats
Re:works is a ground-breaking project that sees the rich catalogue of Decca Classics being opened to some of the world's most innovative electronic artists.
Composers 'reworked' include Satie, Bach, Rachmaninov, Beethoven and Reich.
DJ 'reworkers' range from Sebastien Tellier, Henrik Schwarz, Martin Buttrich to Mr Scruff & Kate Simko who all bring their fresh take to well-loved 'classics'.
'Reworkers' will be including their tracks in their traditional DJ sets and sharing their new take on these catalogue gems with their fans!
Each electronic artist has been free to select recordings from the Decca Classics catalogue from which to work with resulting in an eclectic album of music.
1. Grieg: Peer Gynt (Death of Aase) – Solomon Grey's Paradise Lost Rework (04:07)
2. Bach: Prelude and Fugue in C – Ulrich Schnauss Rework (04:28)
3. Fauré: Requiem (Sanctus) – Faultline Rework (04:36)
4. Satie: Requiem (Sanctus) – Faultline Rework (05:25)
5. Debussy: String Quartet (Assez Vif Et Bien Bien Rythme) Henrik Schwarz Rework (05:50)
6. Reich: Six Pianos – Mr Scruff Rework (06:33)
7. Schubert: Schwanengesang (Stänchen) – Kate Simko Remix (05:52)
8. Satie: 4 Preludes Flasques – Fort Romeau Rework (07:03)
9. Holst: The Planets (Neptune) – Thomas Gandey's Cosmix Rework (06:24)
10. Satie: Gnossienne No. 4 – Martin Buttrich Remix (06:59)
11. Sakamoto: Merry Christmas Mr. Lawrence – Francesco Tristano Rework (08:17)
12. Reich: Drumming [Drumming] – Patrice Baumel Rework Edit (06:46)
13. Rachmaninov – Vespers "Bogoroditse Devo" (All-Night Vigil) – Alberto Bof Rework (06:38)