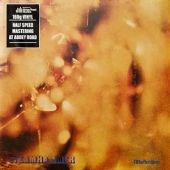 Steamhammer
Steamhammer
Label: Repertoire
Genre: 60s / 70s Rock / Pop / Progressive / Kraut
Availability
LP 180gr €21.99

Dispatched within 5-10 working days
Our collectable vinyl re-issues are as close as possible to the original LPs.
The LPs are mastered at Half Speed at the legendary Abbey Road Studios, then pressed onto 180g vinyl, offering the listener the best ever sounding version of the album.
The recordings are remastered by Jon Astley (The Who, Led Zeppelin, George Harrison & many others).
The sleeves are printed from superior quality scans with detailed reproduction artwork.
This re-issue features the hard-to-find original cover, which is not easy to get in pristine condition.
One of the most exciting bands of the British Blues Boom era, Steamhammer was powered up by guitarist Martin Pugh and vocalist Kieran White. After gaining a reputation for steaming 'live' performances they were signed to CBS and released this debut album in 1969.
It is packed with dynamic performances, including 'Junior's Wailing' - a track released as a single that became a hit in Germany (and was also successfully covered by Status Quo). Also among the tracks on the LP are versions of B.B. King's 'You'll Never Know' and Eddie Boyd's 'Twenty-Four Hours' and a two-part arrangement called 'Water', which introduces and completes a satisfying album.
GATEFOLD SLEEVE – MATT FINISH – 60s STYLE INNER BAG