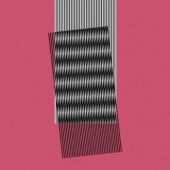 Hot Chip
Why Make Sense?
Label: Domino
Genre: Electro / Electro-Rock
Availability
CD x2 Digi / Cardboard €18.99

Dispatched within 5-10 working days
• 'Why Make Sense?' was recorded in Oxfordshire and London and produced by Hot Chip with Mark Ralph.
• Due to a unique and bespoke printing technique which has never been used before, each album will come in one of 501 different colours. Combined with subtle variations of the design, this means that every copy of the album, on both CD and LP, will feature completely unique artwork. The artwork was designed by Nick Relph.
• Special 2CD / LP + 12" versions (the double vinyl format is exclusively available to independent retailers) of the album includes a bonus 'Separate EP' featuring four new tracks.