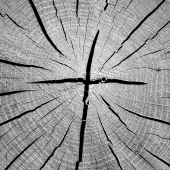 That's Why
That's Why
Label: Jazzman
Genre: Jazz / Avant Garde
Availability
LP 180gr €9.99 Nice Price

Dispatched within 5-10 working days
Other Formats
Sublime Christian folk jazz from 1970s Norway. In the '60s and '70s churches throughout Europe had serious competition for the attention of its younger members. The ecclesiastical establishment was shocked to hear teenagers expressing 'Sympathy for the Devil' rather than sympathy for Christ and his teachings. In Norway at this time the same situation was prevalent as was happening across Europe; teenagers were turning their back on the church and embracing the temptations and pleasures of the flourishing new pop culture. Priest Olaf Hillestad was all to aware of what was going on, and instead of relying on the floundering traditional methods of rounding up his flock, he embraced the musical aspirations of his younger followers. In so doing he founded the Forum Experimentale in Oslo, an organisation that promised in its statutes to "boldly work for a renewal in service life, church music and church art". It was here in the late '60s where That's Why founder members Jan Simonsen and Per Arne Løvold became responsible for the jazz masses at Forum Experimentale's chapel. Together with some top-notch musicians from other Christian music centres around the Oslo district, they recorded two albums in 1970 and 1971 under the moniker That's Why. That's Why blended deep acoustic and electric jazz with elements of Norwegian folklore and Christianity. They also included interpretations of young and old transcendental Norwegian poets such as Sidsel Mørck Krogdahl, Alfred Hauge and Aslaug Vaa, as well as introducing English and Swedish songwriters such as Åke Rosenstrøm and Charles Wesley and even William Blake's "Children of the Future Age" into the mix. This highly original fusion of secular rhythmic music, jazz improvisation and a distinguished selection of transcendental lyrics is one of the standout qualities of That's Why, separating them from more programme-orientated Christian music. The unique mix leads the listener to think they are hearing among the record grooves the tightness of grey, sober Protestantism along with the ecstasy of a lay preacher. This listener, for one, has never heard anything quite like it.

All tracks fully licensed and digitally restored.

Comprehensive liner notes with information acquired direct from the people involved.
Deluxe vinyl pressing with thick pasteback sleeve.